Brief
Whole Life Learning specializes in working with children who are socially, emotionally, and/or academically challenged. The budding company needed business cards, letterhead, and brochures on a tight budget.
Process
Using warm tones with friendly rounded forms and a simple logo, we created a cohesive series of designs to help them deliver their message while remaining distinctive and professional.
Result
A low-cost identity and branding approach allowed Whole Life Learning to focus on their mission without compromising the need for a professional presentation.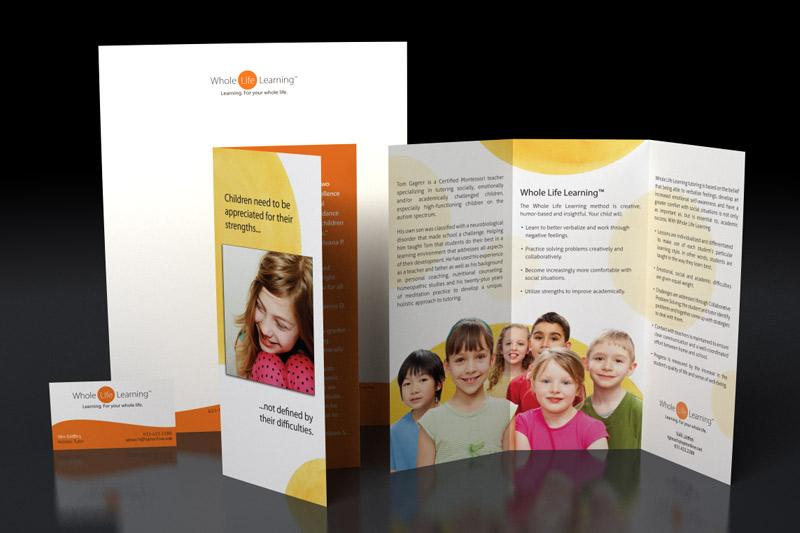 Even Heroes Need a Calling Card
Whole Life Learning works to help socially, emotionally, and/or academically challenged children. To accomplish their mission, they needed to present themselves to families in a professional manner.
The minimal budget for the project was used to license key pieces of stock art for the tri-fold brochure, while typography with simple, organic shapes in a warm orange color were used to create a distinct logo and identity for their business cards and letterhead. For the brochure, the warm orange was supplemented with additional sunshine-y yellows.