Brief
UltraVolt sells high voltage power supplies for use in everything from hand-held medical devices to the space shuttle. They needed to update their data sheets and product catalog.
Process
Our roles included product and accessory photography, data sheet design, creation of diagrams for some key product concepts, catalog design, and delivery of press-ready PDFs for printing, plus optimized PDFs for online and email use with document-level and web-level interactions. We also designed a series of self-mailers for targeted mailings to specific vertical markets.
Result
Project was completed on-time and under budget, and UltraVolt was pleased with the result. Taking a modular approach to the catalog and data sheets made it easy to revise and update the catalog for annual print runs. Customers were more easily able to find the right products for their applications.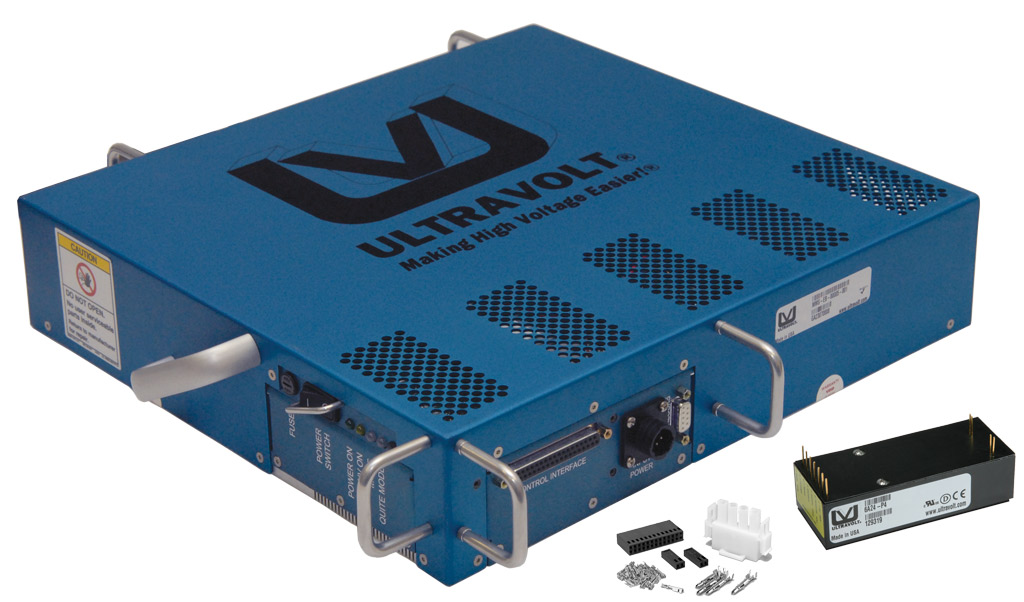 Getting the Shots
To give the products a consistent look, we photographed, edited, and isolated each sample from over 30 product lines, along with dozens of accessories.
This allowed the final images to be used individually in the data sheets and catalog, but they could also be combined together in a variety of ways for use in any marketing piece from 1/4-page ads to posters and trade show banners.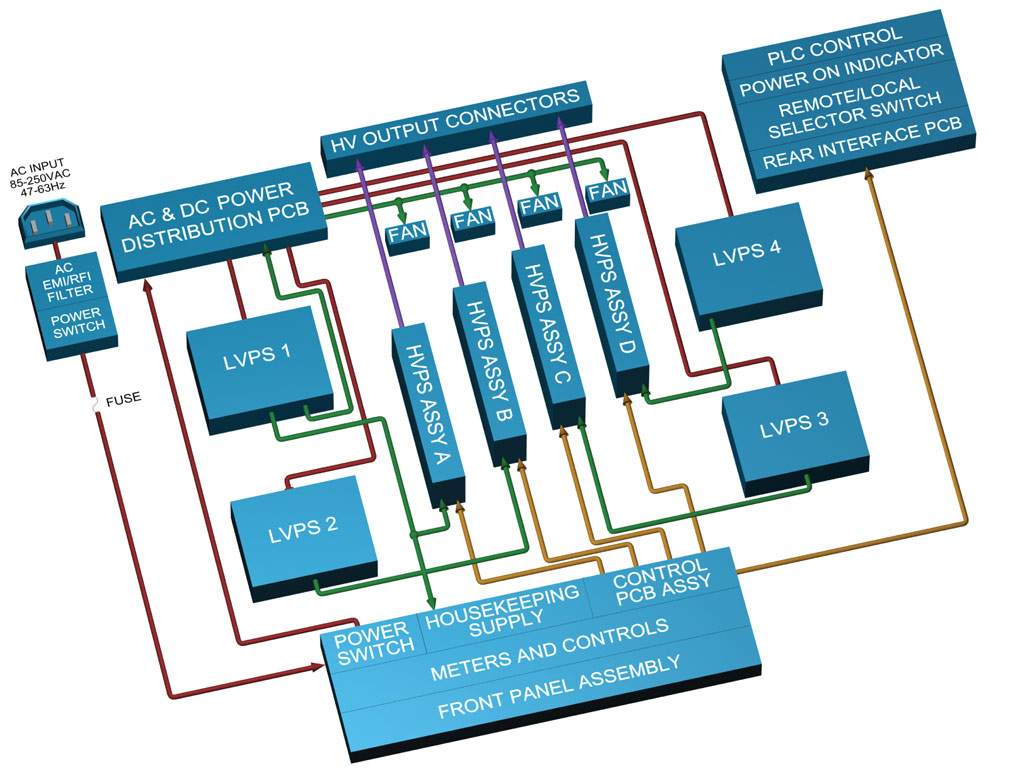 Digital Illustrations
Some devices were straightforward, while others were quite revolutionary and needed a bit more explanation. To help potential customers quickly see the features and value of specialty products, hand-drawn block diagrams from the engineers were converted into scalable digital graphics.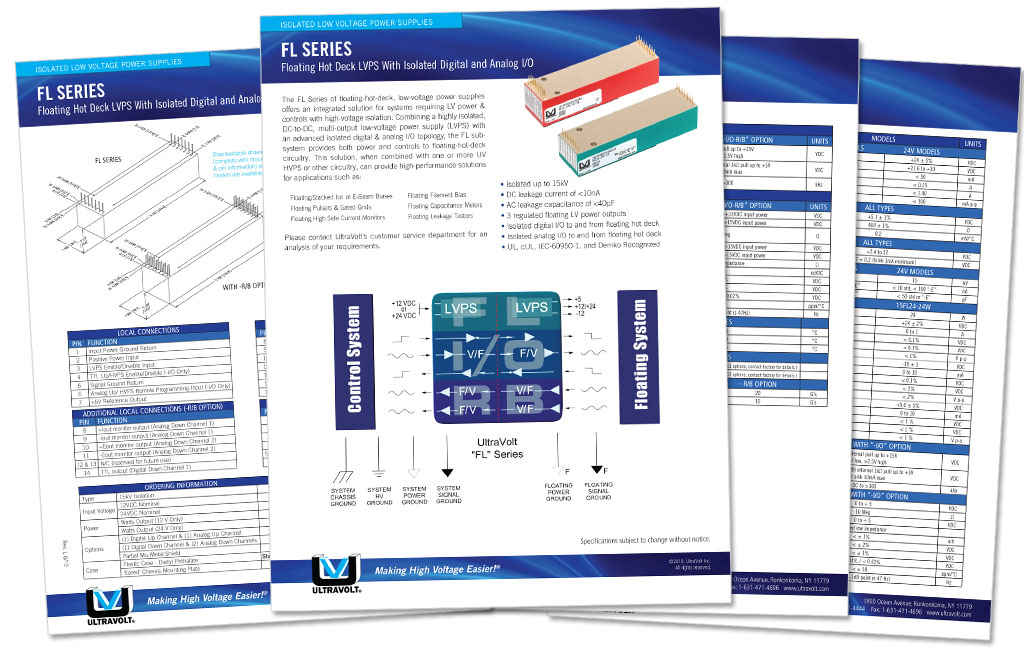 Data Sheet Design & Layout
The backbone of any good data sheet: specs! In this case, two to four pages of technical details for each unit in every product line, along with specific accessory performance data, mechanical outline drawings, product certifications, and overview text along with the new product photography and digital illustrations.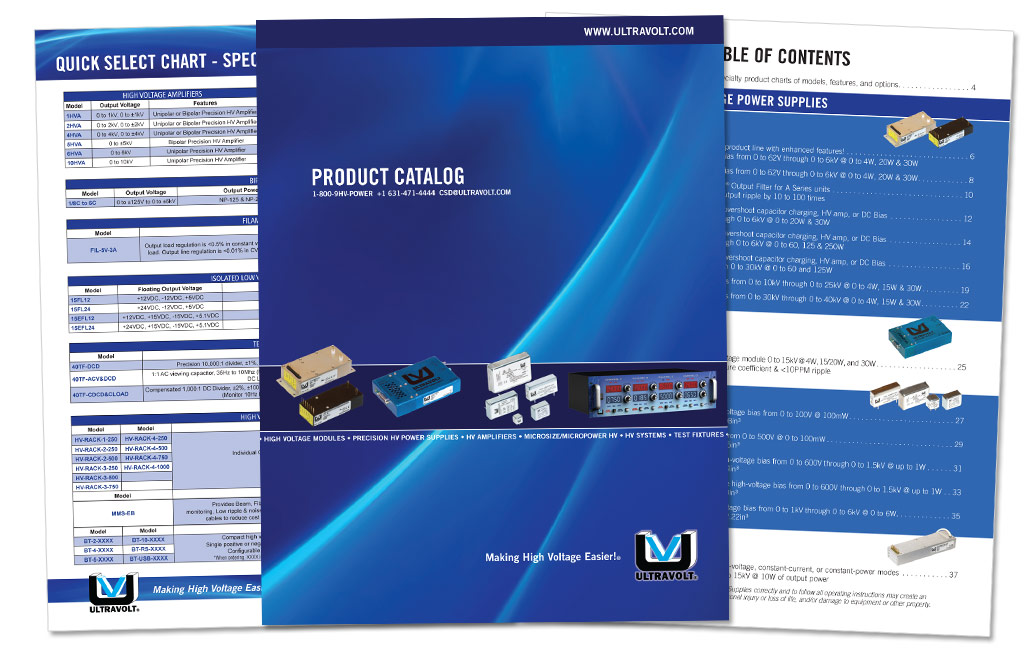 Usability and Aesthetics
Next, we built a Quick Select Chart (with clickable links in the PDF version to jump to the data sheet), a categorized Table of Contents (with more PDF links), and a cover with some aesthetic vibrance to tie it all together. Technical doesn't have to mean boring!