Brief
What began as an interactive demo reel to showcase our capabilities transformed into a full-fledged science-fiction adventure game for Windows PCs.
Process
Our tasks included story development, game and puzzle design, voice casting/direction/recording, original soundtrack, sound design, and creation of hundreds of core art assets and animations. Plus trailers, newsletters, social media, developer chats, and a web site.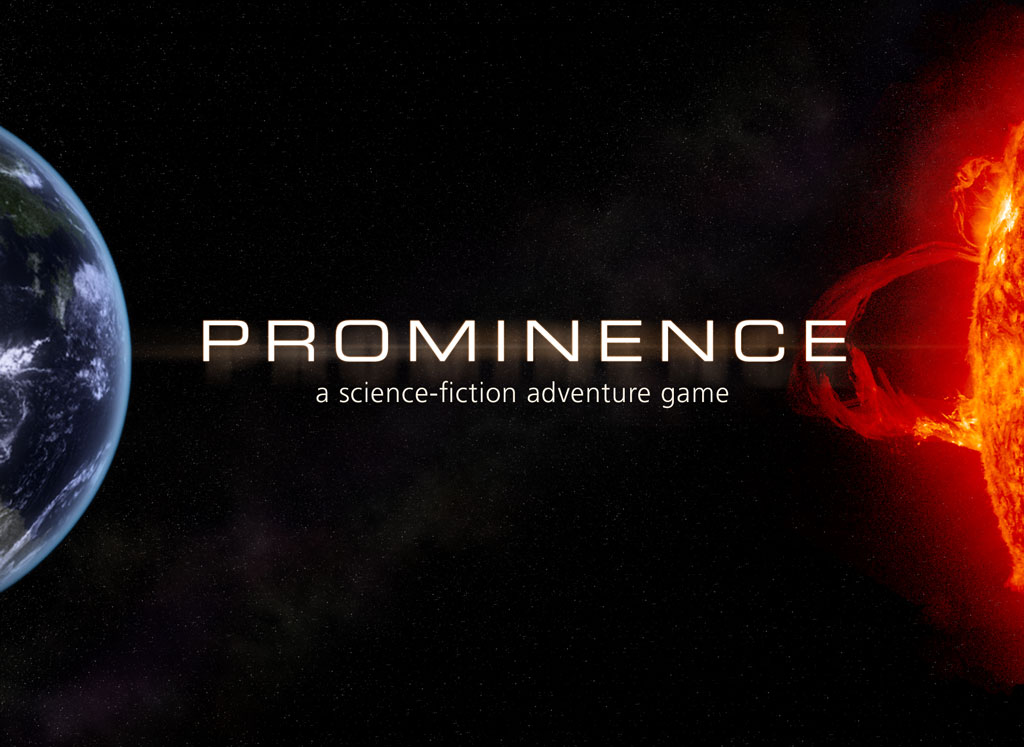 A Sci-Fi Adventure
Prominence is a first-person point-and-click science-fiction adventure about a colonization mission gone terribly awry. In the midst of the crisis, players need to discover what happened and decide what to do about it.
The official site has more details about the game. Below are some production notes and videos that chronicle different aspects of development.
Breaking the Trailer Mold
During our Steam Greenlight campaign, we wanted to dig deeper than just a one-minute trailer and a few screenshots.
That idea evolved into a 7+ minute spoiler-free narrated preview showing the core game design and the steps we took to evolve on the genre.
The video has received more than 15,000 views, helped Prominence secure a top position on Greenlight, and was even picked up by PC Gamer.
Voices, Music, and Sound Effects
12,000 word script. 1,000 demo reels. 20 voice actors. Over 100 sound effects and environmental soundscapes. More than 40 minutes of original music.
Audio production on Prominence was a hefty undertaking, and -- much like films -- audio plays a huge role in the impact of the experience.
Mike & Tom were up to the challenge, and they share some of the details in this video.
Art Design
As the player explores, they interact with futuristic consoles, machinery, props, and inventory items -- many of which were inspired by real-world colonization mission concepts.
To keep things visually interesting, every object is built from one of three technologies -- bulky, industrial Taeron designs; sleek, futuristic Letarri designs; or hybrid tech combining elements of both.
Players can even learn how these technologies came to be used in the Prominence Prologue.
Reception
In addition to critical acclaim from the gaming press, Prominence also received two Best of the Year awards from IndieGames.com and three Aggie Award nominations from AdventureGamers.com. It currently holds an 84% positive overall score on Steam.
Some players even posted detailed maps documenting their journey through the game, with notes about various events and character moments from the story.
In the end, that's what really makes us happy -- knowing that some people enjoyed going on the adventure just as much as we did.