Brief
Artis Senior Living sought to revise their logo as they ramp up construction of more than 30 new senior living communities across the continental U.S.
Process
Working closely with their executive team, we developed a new logo and new brand identity guidelines for their buildings, signage, and marketing.
Result
Client is happy? We're happy!
Old logo / New logo
Artis wanted to make a conservative shift in their logo design. They sought to keep the tree graphic, colors, and typefaces -- but they needed to improve readability issues and balance.
The new design removes most of the negative space, uses the strong text as a foundation, and separates the tree graphic from the identity of the letter "A".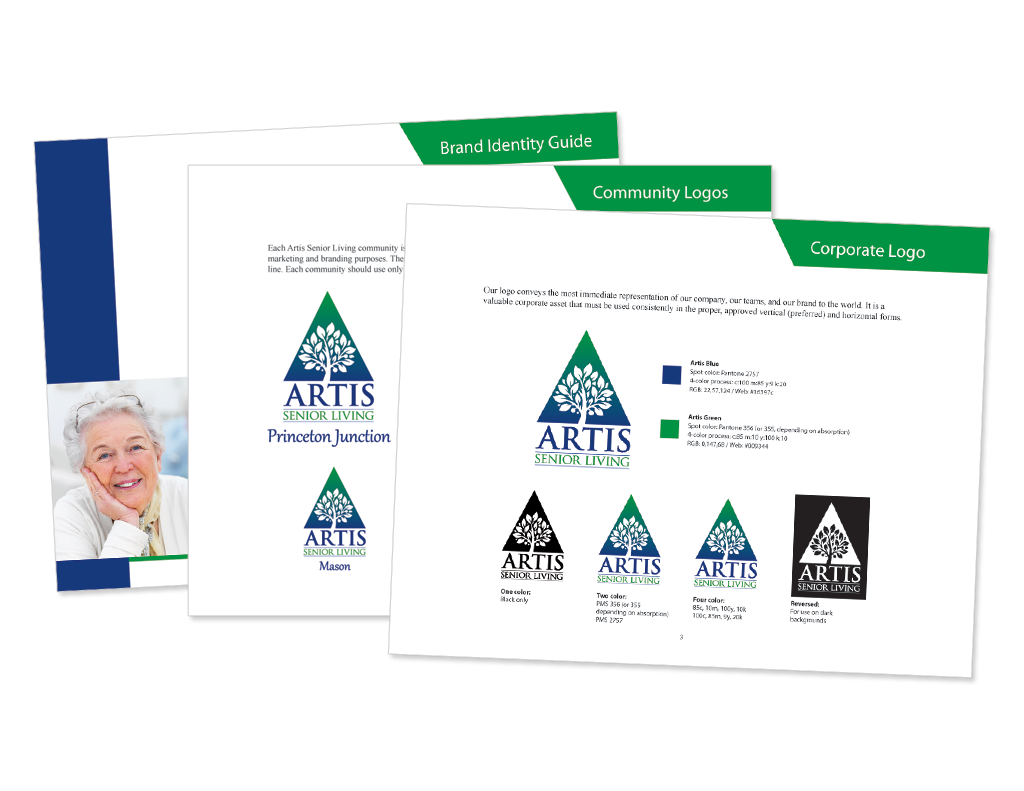 Branding Guide
To accompany the new logo, we produced a 10-page branding guide for all uses of the logo from internal communications and letterhead to building signage and marketing collateral.
As each new community is built, this guide is provided to their local marketing team, allowing the company to maintain consistent brand identity across the country.